Last Updated: 06/03/2009
..
---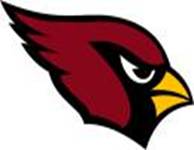 Attention Alumnus
Of
" Melvindale High School "
You are invited to attend the Melvindale Homecoming event on
Saturday, June 13
beginning at 3:00 p.m. and continuing
through the evening until 9:00 p.m.
and also on
Sunday, June 14
beginning at 6:00 p.m. and continuing
through the evening until 10:00 p.m.
at the renovated Civic Center located on
South Dearborn Road near Allen Road and Greenfield
during the "Melvindale Days" celebration!
Please invite other fellow alumni and plan
on attending!!
Yearbooks will be on site for review dating back to the late 1940s!
The event promises to be fun and is a great way to
renew old friendships as well as network with other alumni!
WE LOOK FORWARD TO SEEING YOU THERE!!!
If you have any questions, please email them to jgcouvreur@aol.com
or phone (313) 429-1088 or (734) 281-7100.
---
The MHS band, under the supervision of Jeff Howenstine, has just received a rating of "Superior" at their competition on board the Sovereign of the Seas cruise ship in the Bahamas. Last year, all four groups from the high school and strong took first place in their Nationwide competition in Florida! The first time this has happened since 1979! Mr. Naumoff would be proud!- submitted by Renee Cook -'82
---
Do you have news that MHS alumini might like to know about? If so, please send me an email and I'll be sure to post it here!
---
Gmail accounts
Google is the premier search engine out there and is now in beta with an awesome email account. The only thing is, they are by invitation only! It has a built in spam blocker, 1 GB of storage, search functions galore, and will help anyone to manage their email without filling up your own harddrive. Want an account? Send me an email and I'll send you one of the invites!
---
If you know of someone who should be listed on the In Memory page, please include the year that they would have graduated. I've received several requests to list people, but have no idea where to list them. When the referring party does not leave us a return address, we don't even know how to get back to them to ask!
---
Alumni Association (click here to register)
This is an association of alumni that support Melvindale High and its alumni through many fun social activities and fundraisers, headed by Mark Dabiero.
---
REUNIONS!
Is your class having a reunion this year? Check the Reunion News link! Everyone always mistakenly believes that someone else will put it together or that its your class officer's "job". Heh.............we all work for a living! Start calling or emailing your classmates now to drum up that interest and put together a reunion committee! If you need ideas on how to start, send an email to the Cardinal Pages creator - Roxanne
---

2007 Inductees are here! Hall of Fame
---
WE NEED YOUR HELP!
Help us to populate our picture pages! If you have gotten together with some classmates, (even if it wasn't a formal reunion) send us those photos! We'll post them on the site so others can enjoy them too!
The picture link is the very last option on the pull down menu
---
Do you have news to share of something happening in Melvindale? Is there something you'd like us to share with the alumni? If so, send us a note and we'll post it on this page, or use the message board.
---
News of many of our teachers and coaches (click on the underlined msg!)
---